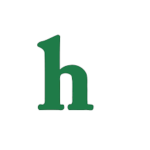 "Days of Our Lives" star James Scott has shockingly quit the show, and announced his final day of filming on Friday.
James Scott quits 'Days of Our Lives' as EJ DiMera
The actor, who plays EJ DiMera on the NBC soap revealed that he was leaving the show to pursue other opportunities and have some personal time.
James Scott's departure from "Days of Our Lives" comes after he admitted to taking hallucinogens while in the jungles of Peru, Radar Online reports.
James Scott's drug confession
"I spent six days in the jungles of Peru doing Ayahuasca with the shaman.  It was the single most positive experience of my life. Ayahuasca is this hallucinogenic.

I sat in a tent, in a hut, in the jungle, on the amazons with three shaman blowing tobacco smoke into my crown, realigning my chakras and my energy, while I hallucinated for four to six hours. I mean, this is all hard to explain.  It's very spiritual and very interesting. This is a medicine that the people of South America have been using for years to have a relationship with a higher consciousness.

It sounds wacky when you say it, but it was truly the most important thing I have ever done.  I came back a very different person," Scott said after his trip.
While we're hoping that James Scott will return in "Days of Our Lives" as EJ DiMera in the future, his presence, along with his online love, Alison Sweeney, who announced earlier this year that she'd be leaving the show as character Sami Brady, will be greatly missed by fans.
What are your thoughts on James Scott leaving "Days of Our Lives" as EJ DiMera? Tweet us @OMGNewsDaily or leave a comment below.