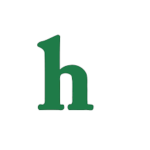 Days of Our Lives fans are still in shock after James Scott (EJ Dimera) revealed he was leaving the NBC soap. Now, rumors are flying that EJ could be recast.
Days of Our Lives spoilers: Will James Scott's EJ DiMera be recast?
While fans would likely not be too keen on the recasting of EJ DiMera, (Look what happened at Y&R with Adam Newman!) the soap isn't commenting on any recasting.
However, a Days of Our Lives rep did say, "It's a soap opera – you never know!"
While James Scott's character EJ DiMera hasn't always been a good guy, he has always been a fan favorite. Whether he's head over heels in love with Sami Brady, (Alison Sweeney) plotting revenge on an enemy, or spending time with his children, EJ has the fans' hearts.
Does EJ DiMera die on Days of Our Lives?
While many don't believe that James Scott's character will be recast, they do think there's a possibility that EJ DiMera will die.
No photographic evidence could be a clue to EJ's fate, and reveal that DiMera will leave the show through death. Of course this is all pure speculation as of now, and we won't really know what happens until the end of the year when James' final episodes air.
Do you think Days of Our Lives should recast James Scott's character EJ Dimera? Tweet us @OMGNewsDaily or leave a comment below.