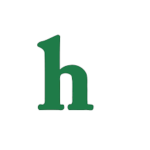 "Days of Our Lives" fans watched Friday's shocking episode as EJ DiMera was shot and killed by Clyde and his lackey.
'Days of Our Lives': EJ DiMera dead
Sami was in complete shock when she found EJ lying on the ground, bleeding in the park, and tried hard to save his life.
"Days of Our Lives" fans knew this was coming, as James Scott's character EJ DiMera is set to leave the show, as well as Alison Sweeney's Sami Brady, this fall.
EJ died in Sami's arms from his gunshot wounds, but Sami didn't want to believe it. She believed if the EMT's could just stop the bleeding and get EJ into the hospital he'd be fine, like all the other times before. (Yes, EJ has made a habit out of getting shot!)
However, "Days of Our Lives" fans learned that EJ had died in the park, and despite Sami's best efforts, there was nothing she could do to save her husband, whom she kept telling that she loved, over and over again, sadly.
'Days of Our Lives': James Scott written off the show
Rafe escorted Sami to the hospital, and tried to make her understand that EJ was taken to the morgue because he was dead. However, Sami was in total shock and couldn't bring herself to even shed a tear.
Rafe called Roman to come to his daughter's aid, and Roman immediately wanted to call for Sami's mother, Marlena, and asked about the couple's children, who were spending the evening with big brother Will and his husband Sonny.
Rafe tells Sami that she may now see EJ, and she rushes at the chance. "Days of Our Lives" fans then watch as Sami heads to the morgue to say goodbye to EJ, and finally breaks down.
Later, Stefano finds out about his son's death and breaks into tears over losing yet another child.
What do you think about EJ being shot and killed on "Days of Our Lives?" Tweet us @OMGNewsDaily or leave a comment below.