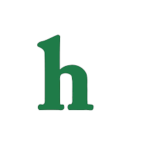 "Days of Our Lives" fans are definitely creeped out by Liam's obsession with Jennifer, but will her enemy, Theresa, actually be the one to save her?
'Days of Our Lives' spoilers: Will Theresa help Jennifer?
According to this week's spoilers from Days of Our Lives News, Theresa will learn what Liam's true intentions with Jennifer are, and made a "surprising choice." Could it be that after months of tormenting Jennifer, and her son, JJ, that Theresa will actually do the decent thing and help Jen out?
We're hoping that Theresa will, at least this time, chose to be kind to Jennifer, as Liam is so obviously unstable, and most likely has some plan that involves kidnapping or harming Jen in some way.
Will Theresa's relationship with Brady be a deciding factor?
Has Theresa's relationship with Jennifer's friend Brady helped to soften her heart towards Jen, or will Theresa turn a blind eye to Liam's madness? Watch "Days of Our Lives" weekdays on NBC to find out. Do you think Theresa will help Jennifer? Tweet us @OMGNewsDaily or leave a comment below.