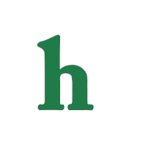 "Days of Our Lives" fans have seen Sami Brady go through a lot of men, including ex-husbands Lucas and Rafe, but now that she's back with EJ, and planning their wedding, is she too connected to her past?
'Days of Our Lives' spoilers: Is Sami still hung up on her exes?
Last week viewers watched as Sami and Lucas shared more than one sweet moment as they reminisced about their wedding, their children, and their teenage years when they were very troubled, and found friendship in each other.
Sami and Lucas have always been a fan favorite couple, and there still seemed to be a spark between them, even as Lucas warned Sami that EJ would hurt her again.
Meanwhile, this week, Sami and Rafe have been spotted sharing a few moments, and Sami was a little too interested in Rafe's relationship with Jordan, and if Kate still had feelings for him.
Sami and EJ adding another problem to their list?
Later, an annoyed Kate tells EJ that it seems Sami's still hung up on on Rafe, to which he looked more than a little annoyed.
Is Sami just being her usually self and butting into others business, or could she still be holding a candle for one or more of her exes?
What do you think? Does Sami still have feelings for exes Lucas and/or Rafe? Tweet us @OMGNewsDaily or leave a comment below.