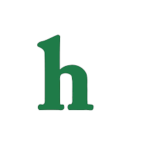 "Days of Our Lives" fans know that Nicole has been hiding evidence from her boyfriend Eric, which could clear his name and send him back to a life of priesthood.
'Days of Our Lives' spoilers: Nicole is caught destroying evidence
However, this week someone will catch Nicole getting rid of the last of the evidence, but who?
The latest "Days of Our Lives" spoilers reveal that Nicole will be busted this week, and there are a few suspects that seem obvious.
Who will bust Nicole?
Marlena, who's had it out for Nicole since she came back from her struggle with Dr. Chyka, could be proven right this week, or Daniel, who knew about the evidence, but was lead to believe it wasn't enough to clear Eric's name.
Of course the obvious suspect is Eric himself. As Eric begins to get cold feet, will he find the evidence that Nicole hid from him, and realize that she's not the woman he's meant to be with?
What are your thoughts on who will catch Nicole on "Days of Our Lives?" Tweet us @OMGNewsDaily or leave a comment below.