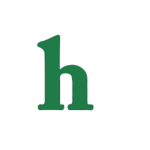 'Friends' star David Schwimmer helps NYPD solve crime
David Schwimmer NYPD help has been a beneficial aid in helping police solve a stabbing crime over the Memorial Day weekend.
Celebrity news sites have reveals that the former "Friends" star used his security camera tapes to help Manhattan police get to the bottom of an alleged stabbing outside his apartment building over the weekend.
The security tapes that David Schwimmer NYPD aid reveals three people involved in a dispute that quickly took a violent turn in the early hours on Monday morning.
The dispute occurred after Schwimmer neighbor and a prostitute encountered a thief who was attempting to steal the neighbor's computer.
David Schwimmer neighbor then pulled a box cutter on the alleged thief in an encounter that went wrong in seconds. The thief manhandled Scwhimmer's neighbor, taking the blade and slicing him in the face with it.
This crime was filmed when the brawl spilled out onto the street captured by David Schwimmer security surveillance.
The fight spilled out into the street, where it was captured by Schwimmer security cameras which David Schwimmer turned over to the NYPD.
The tapes aided the NYPD in the arrest of Robert Rainey, 21, who was charged with robbery and assault.
'Friends' reunion rumors debunked
As previously reported, a number of celebrity news sites have been hinting that a "Friends" reunion could be coming for fans of the 90s hit comedy, but recently the show's reunion rumors have been debunked.
Sources reveal that "Friends" stars Jen Aniston and Courtney Cox have fallen at odds with the friendship, leaving neither desiring a "Friends" reunion anytime in the near future.
We hope that if this is true these gals can work out their differences, because everyone would love, love, love to see a "Friends" reunion soon.
What are your thoughts on the David Schwimmer NYPD crime solve, does he have a future with the police department?