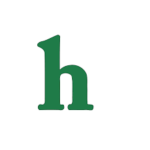 Letterman reveals retirement plans
David Letterman announced on Thursday Night's Late Show that he will be retiring in 2015.
David Letterman, is best known as the longest-serving late night talk show host in television history.
David shared his news during the taping of Thursday's edition of the Late Show, revealing to audience members in New York that he his last show will take place in 2015.
Audience members listened attentively as David Letterman explained his reasoning behind the decision revealing that since he is turning 67, he feels the need to spend more time with his family at this stage of his life.
David claims he will be officially retiring within the next year or so.
Letterman reveals plans after retirement
At first it was thought by audience members that David Letterman was joking with them until he added, "Finally Paul and I can get married."
David's celebrity guest on Thursday night's show was "Pirates of the Caribbean" hitmaker Johnny Depp. Depp told David that a number of his crew and backstage people were weeping as he announced his news.
David Letter first began his career in the entertainment business as a stand up comedian in the late 1970s, appearing on the Tonight Show starring Johnny Carson, numerous times.
.
Letterman began his Late Night gig with CBS to host The Late Show in 1993.
What do you think about David Letterman's decision to retire, is it time for him to step down, and who would you like to see in his spot?