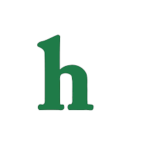 Daniel Radcliffe has come out to the public about his private love life revealing that he has been dating Erin Darke for two years now.
The Harry Potter star has been notorious for keeping his romantic life a complete secret from his fans since he split with girlfriend Rosie Coker in 2012.
Daniel Radcliffe has now gone public about his relationship with girlfriend Erin Darke.
The lovebirds, who met back in 2012 while filming Kill Your Darling were first spotted out together intimately shopping together in a British grocery store in New York.
Darke's rep confirmed to Britain's Daily Mail that Daniel Radcliffe and Erin have been exclusively dating for the past two years now.
This is the first public relationship that Daniel Radcliffe has been involved in since his devastating split from producer Rosie Coker- who he became involved with after meeting her on the set of the sixth Harry Potter film.
Last year, it was claimed Dan has found "something special" with Erin.
Congratulations to the happy couple.
Radcliffe's upcoming roles include the character Igor in Frankenstein and American reporter Jake Adelstein in Tokyo Vice.