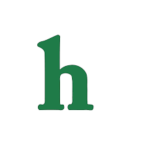 "Dancing With The Stars" is just one of the reality TV competition shows that has been accused of altering results, and now it's happening again.
'Dancing With The Stars' drama: Sean Avery unfairly eliminated?
Karina Smirnoff's partner, Sean Avery, went home in the first week after an alleged blow up at the executive producer.
Sean was reportedly upset about the video package that introduced him as a bad boy and a playboy. So, he called up the Executive Producer, Conrad Green, and told him to "go f—k himself," and then hung up. (And he wonders why he's called a bad boy?)
So, not happy with Sean Avery's attitude, "Dancing With The Stars" execs and judges allegedly conspired to get him off the show.
Sean speaks out against 'DWTS'
"I had conversation with Conrad Green, one of the producers. I was upset at the package they had run the week before. It was a very tacky attempt to show me as the bad boy of 'Dancing With The Stars.' I think in reality TV or any competition, if you have a disagreement with the producers, that seals your fate quite early," Sean Avery revealed.
What are your thoughts on the allegations that "Dancing With The Stars" got rid of Sean Avery because of his attitude? Tweet us @OMGNewsDaily or leave a comment below.