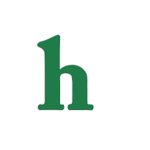 "Dancing With The Stars" is hot on TV, but it's even hotter behind the scenes. It seems there's yet another love triangle in the works at "DWTS."
'Dancing With The Stars' love triangle: Peeta using James to get Maks back?
Professional dancer Peeta Murgatroyd is reportedly using her partner, James Maslow, with whom she has amazing chemistry with, to make her ex-boyfriend, Maksim Chmerkovskiy jealous in hopes of winning him back.
Maks has dated many women including super model Kate Upton, and another fellow "Dancing With The Stars" pro, Karina Smirnoff, to whom he was engaged to.
Maks and Peeta dated briefly, but it seems that Peeta really wants the bad boy of dance back. A source reveals that Murgatroyd is "not over" Chmerkovskiy and is doing everything she can to get back into his life.
Peeta using brother Val to get to Maks?
"She has gotten very close with Val and has really become Val's best friend," the insider said, and it's all "in an effort to win Maksim back," the insider revealed.
"She goes out with Val. She hangs out with him in the hopes that her friendship with Val will help her reconnect with Maksim. Val likes Peta as a friend, but he doesn't want to get involved," the insider explained.
What are your thoughts on the "Dancing With The Stars" love triangle? Do you think Peeta Murgatroyd is using James Maslow to get Maks Chmerkovskiy back? Tweet us @OMGNewsDaily or leave a comment below.