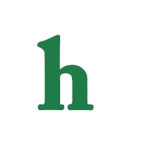 Dancing With The Stars professional Karina Smirnoff is reportedly working with fertility doctors in order to freeze her eggs and have children at a later date.
Dancing With The Stars pro Karina Smirnoff freezing her eggs
The former DWTS champ reportedly wants to be a mother, but knows as time goes on the clock is ticking, and has decided to take some precautions in order to save and freeze healthy eggs so that she may later become pregnant, or use a surrogate mother.
"Karina Smirnoff has frozen her eggs and is considering going the route of a sperm donor," a source revealed of Karina's choice.
Karina's ready to do it alone
Smirnoff's love life hasn't been very successful after ending her engagement to fellow Dancing With The Stars pro, Maksim Chmerkovskiy, and later MLB pitcher Brad Penny. "Karina said she isn't going to wait for the right guy to come along. She has money and she is very secure and steady in her life — so she's going to focus on herself and her happiness," the insider added.
We think Karina Smirnoff is an independent woman, and if she wants to raise children on her own, more power to her.
What do you think about Dancing With The Stars pro Karina Smirnoff's baby plans? Tweet us @OMGNewsDaily or leave a comment below.