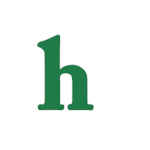 Another Dancing With the Stars mid-competition elimination takes place
Dancing with the Stars elimination of contestant Billy Dee Williams took place during the ABC's competition show mid episode.
Dancing with the Stars contestant Billy Dee Williams and partner Emma Slater was eliminated from the competition early on Monday night after the two landed at the bottom of the leader board following last weeks competition.
Williams also revealed that his dancing career was cut short due forcing him to withdraw due to health reasons, so they weren't really eliminated. Billy Dee apparently has a serious back problem, and his doctor insisted that he stop dancing.
Billy Dee Williams says goodbye to DWTS
Billy Dee Williams revealed that he was grateful to participate in the Dancing With the Stars competition.Williams is best known for hissinging and acting talents including his role in the pop culture sensation Star Wars hits  in his role as Lando Calrissian.
Next week the stars will be switching partners throwing the show and the dancers into a whirl.
This week's results finds Meryl Davis and Makism Chmerkovskiy at the top with 36 points and Drew Carey and partner Cheryl Burke at the bottom with 30.
Who will be the next Dancing with the Stars elimination?