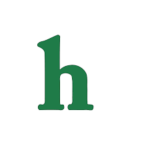 Dancing With The Stars professional Derek Hough is known for many things; dancing, singing, and being the best friend of fellow dancer Mark Ballas. However, Derek says that when he lived with Mark's parents as a child things weren't always so great.
Dancing With The Stars pro Derek Hough reveals shocking truth about childhood
Last year, Derek's sister, Julianne Hough, claimed she had been "abused" mentally, physically, and emotionally as a young dancer living in London with Mark's parents, Corky and Shirley Ballas. Now, Derek is speaking out on his time with the family.
Derek Hough calls Mark Ballas' parents his "second parents" in his new memoir, but reveals he was scared to upset the very strict Shirley. "If you crossed Shirley, you paid a price," Hough wrote.
Derek recalls sneaking cigarettes into the bathroom of the Ballas home, and when Shirley found them he denied smoking. "She raised her hand and slapped it hard across my cheek," he recalls. "I swear I almost swallowed my teeth . . . That was the day I learned never to lie to Shirley," Derek wrote.
Derek backing up Julianne Hough's abuse claims on Mark Ballas parents?
According to Derek, Shirley had "no sympathy" for illness or other situations. "If I had the flu, Shirley would give me a throat lozenge and usher me off on the train to school."
"If you can't go to school, then you can't go to rehearsals. And if you can't go to rehearsals, then you can't do the competitions," Derek claims Shirley warned him.
Meanwhile, the Ballas' are reportedly not too happy with their dirty secrets and tough treatment of children being revealed. When Julianne called their ways "abuse," they were highly offended. "They're livid with Julianne over suggestions that she was abused in the U.K. under their care," a Ballas family insider told Star. "At Corky's own expense, he took Julianne into his home and turned her into a world-class dancer. He feels like he has been ambushed."
Meanwhile, Derek says his words were taken out of context. "For any media outlet to read and excerpt my upcoming book, Taking the Lead, and to report that I claimed I was mistreated in any way by any member of the Ballas family while they were parenting, loving and teaching me during my years in the UK is not only inaccurate, it is also irresponsible, inflammatory and unfair to the people I call my family," he tweeted.
What do you think about Dancing With The Stars pros Julianne Hough and Derek Hough's words about Mark Ballas' parents? Tweet us @OMGNewsDaily or leave a comment below.