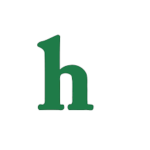 "Dancing With The Stars" season 18 may just be starting, but the drama is already on high alert.
'Dancing With The Stars' season 18 shockers
Reportedly, there has been a lot of interesting things going on behind the scenes, and now a source is dishing to In Touch Magazine about it all.
No one likes Erin Andrews?
The first issue on set is Erin Andrews. It seems that everyone is still reeling over Brooke Burke-Charvet being fired, and no one likes Erin!
"The last time Erin was on the show, she didn't make any friends," the insider said of Andrews, who competed on season 10. "She was arrogant, obnoxious and difficult to deal with. The cast and crew couldn't wait for her to leave."
Maks was asked to be a judge
Meanwhile, Maks, who also seems to have a bit of drama surrounding him recently revealed he turned down the opportunity to be a "DWTS" judge! "I was actually offered to be a judge. I chose to do this," he said.
Sean Avery the fashion stylist
Another shocker is that former hockey player, Sean Avery, who was booted from "Dancing With The Stars" in week one was acting as his partner, Karnina Smirnoff's stylist. Sean interned at Vogue and loves fashion. "I'll dress [Karina] for all the events and appearances," Avery admitted.
NeNe bans housewives stars
"Real Housewives of Atlanta" star NeNe Leaks couldn't be out done in the drama department, and has reportedly banned all of her "RHOA" co-stars from attending the show to support her. "They would have to get one of my tickets… and I only have eight," NeNe revealed. "They are already spoken for—for every show!"
Peeta's on the prowl again
Meanwhile, while everyone else is dealing with drama, James Maslow and his partner, Peeta are hooking up.
Peeta has been linked to many of her co-stars, including Sean Lowe and Brant Daughtery, and she's even dated Maks. Now, it seems she's got her sights set on James.
"James and Peta met through mutual friends before 'DWTS' and immediately hit it off. They really enjoy each other's company. It's not serious yet, but they won't be able to hide their chemistry when they dance!" the source said.
Candace Cameron-Bure: Too goody-goody for 'DWTS?'
Good girl Candace Cameron-Bure may also be causing some grief with partner Mark Ballas as she's very Christian, and won't back down on her beliefs.
Candace has to have the final say in all sexy dance moves and wardrobe choices. She refuses to do something she feels isn't right.
"You're worse than Bristol Palin, and she was bad," Mark told Candace during a wardrobe meeting.
What are your thoughts on all the drama going on behind the scenes of "Dancing With The Stars" season 18? Tweet us @OMGNewsDaily or leave a comment below.