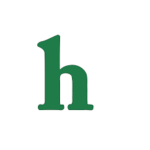 'Scandal' star Columbus Short long history of violence
Columbus Star the star of the hit ABC drama "Scandal" has a long , long arrest record that involves avarice of violent behaviors and crimes.
The "Scandal" star's own personal scandals include an arrest for attacking his wife in front of his children in February, The incident took place at Short's Woodland Hills home, and ended with an arrest and Short being charged with spousal battery and child abuse for causing his young children emotional trauma.
The second arrest for Columbus occurred two weeks later when Short and his wife got into it again in Chatsworth, CA after a heated argument became physical once again.
Now, Columbus Short is back in trouble once again when he was involved in a bar fight on March 15 during an altercation with a man who he allegedly sucker punched during an engagement party, breaking his nose and knocking him unconscious.
Columbus Short, role on 'Scandal' in jeoparody?
Celebrity news site TMZ has revealed that there is a warrant for "Scandals" Columbus Short has been issued in connection with the recent alleged altercation.
The celebrity news site also reveals after further investigation Short was also arrested back in 2010 after he attacked a man on a L.A. basketball court, breaking several of his teeth out.
With a violent history as extensive as Columbus Short's past reveals it is assumed that the judge will most likely NOT be going easy on him, and a lengthy stent in rehab for anger management is probably n his future.
But how will all his violent legal issues affect his role on "Scandal" in his reoccurring role of as Harrison Wright?
"Scandal" is ABC dramatic thriller television series starring Kerry Washington, and airs on Thursday nights at 10 p.m. on ABC.