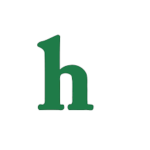 Former "Scandal" star Columbus Short was arrested after a scuffle on the 4th of July. It seems that the actor could really use Olivia Pope's help at the moment!
Columbus Short arrested again
Short, who was fired from "Scandal" after being charged with battery against his wife earlier this year.
According to TMZ, Columbus Short was arrested after a night of drinking at the Katy Trail Ice House for hours before he left without paying his tab.
Columbus Short's personal 'Scandal'
When Short was stopped by an employee, he accused the establishment of racism and then a fight broke out. The 31-year-old actor was then arrested for public intoxication and taken to jail.
Columbus Short being arrested again, which marks the third in recent months, only proves his unstable personal life, which likely bled over into his work on "Scandal."
Harrison's future on 'Scandal'
Despite rumors that Columbus' character, Harrison Wright would be recast, show creator, Shonda Rhimes, tweeted that the actor would not be replaced, meaning that his character is in jeopardy of dying in season 4.
What do you think about Columbus Short being arrested again? Tweet us @OMGNewsDaily or leave a comment below.