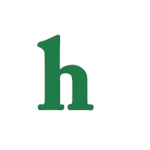 Colin Farrell has officially joined the cast of "True Detective" season 2. The hunky Irish actor confirmed the news on Sunday, saying he's excited to join the hit HBO drama, that starred Matthew McConaughey and Woody Harrelson in season 1.
Colin Farrell to star in 'True Detective' season 2
"I know it will be eight episodes and take around four or five months to shoot," Colin Farrell told World Newspaper.
"I know very little about it, but we're shooting it in the environs of Los Angeles, which is great. It means I get to stay home and see the kids," Farrell added of starring in "True Detective" season 2.
While Colin Farrell is the only one to confirm his stint on "True Detective" for next season, other big names such as Rachel McAdams, Vince Vaughn, Elizabeth Moss, and Taylor Kitsch have all been rumored to be playing a part in season 2.
Other big names to join?
Other than Colin Farrell's involvement, HBO has confirmed that "True Detective" will have four leads and be set in California, as well has have an entirely new cast and storyline.
"True Detective" could be a long running hit for HBO, who has brought fans favorites such as "Sex and The City," "The Sopranos," "Tales From The Crypt," and "True Blood" in the past.
Meanwhile, it seems this could be a good outlet for actors to show off some serious dramatic skills and not be tied down for long periods of time such as in movies.
What do you think about Colin Farrell starring in "True Detective" season 2? Tweet us @OMGNewsDaily or leave a comment below!