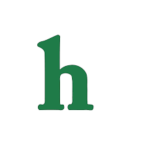 Cody Simpson claimed to be shy during his recent "Dancing With The Stars" stint. However, judging from his latest naked Instagram photo, the Aussie singer is anything "butt" shy.
Cody Simpson posts naked photo on Instagram
Simpson posted the "throwback" photo of himself totally naked, standing on the balcony of his hotel room looking out at the ocean with his rear facing the camera. The photo was allegedly taken by Cody's ex-girlfriend, Gigi Hadid, whom he split with earlier this month.
"Free. throwback to Sunday morning on the coast after a big one. surfed out too. how bout that tan. taken by bae," Cody Simpson captioned the nude photo, which he was later deleted from his Instagram account due to their nudity rules. Cody tweeted, "It looks like Instagram didn't like my @$$."
Cody's photo was removed by Instagram
This week Cody will appear on the "Dancing With The Stars" finale as part of the season's cast getting back together, and will also perform on the show along with the reigning champion, "Glee" star Amber Riley.
What are your thoughts on Cody Simpson's naked Instagram photo? Tweet us @OMGNewsDaily or leave a comment below.