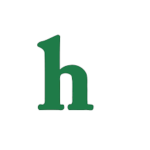 CMT Awards take a jab at Jay Z and Solange drama
CMT Awards spoofed one of the biggest celebrity drama's of the year so far during the 2014 awards show.
This years digs went to Jay Z and his wife Beyonce's sister Solange Knowles after their famous elevator fight video that went viral a few weeks ago.
CMT Awards' host Kristen Bell jokingly mocked the bizarre celebrity elevator fight that too place after a Met Gala after party last month.
Elevator fight spoofers included country singers Luke Bryan and Florida Georgia Line members Tyler Hubbard and Brian Kelley, who were mock fighting, kicking and hitting each other as Kristen Bell waited outside the elevator.
"Hey! What happens in the elevator stays in the elevator," Bryan shouted as the trio casually exited.
Comedy spoof mocks Jay Z and Beyonce's sister Solange family fight
Wonder what Jay Z, Beyonce and Solange Knowles have to say about this comedy spoof of their real life family drama?
As previously reported, Solange Knowles and sister Beyonce's husband Jay Z were reportedly involved in a nasty physical altercation that was caught on tape.
Beyonce, Jay Z and Solange Knowles were filmed leaving a Met Gala after party last week when an ugly family fight between Knowles and Jay Z became physical in the elevator.
So actually what happens in the elevator, or anywhere else these days does not stay there. Word to the wise!
What do you think about the CMT Awards spoof?