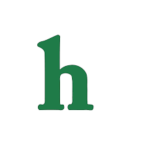 Clint Eastwood rolling with new blonde
Clint Eastwood, 84, has a new blonde beauty by his side when he goes grocery shopping in Los Angeles.
Since splitting from his wife, Dina Eastwood in 2013 after 17-years-of marriage, Clint Eastwood has recently taken up with yet another much younger blonde beauty.
The new friends, with possible benefits were spotted buying a few groceries together at Whole Foods in Los Angeles this past Sunday.
Witnesses watched as Clint Eastwood and the mystery blonde loaded their purchases into the car, looking relaxed and at ease with each other.
Eastwood still attracts the ladies at 84
Photographers claim that the mystery blonde with Clint Eastwood looks a lot like Erica Tomlinson-Fisher, another looker that Eastwood was linked with shortly after ending his marriage last year.
Interesting coincidence, Erica was previously married to Scott Fisher, who was an ex beau of Clint's former wife Dina, the circle of relationships in Hollywood.
It was reported that Clint Eastwood is engaging in an ugly financial battle with his ex-Dina in the divorce, Clint worth $350 million does NOT want to provide his wife of 17-years with alimony, in fact he also wants her to pay her own legal fees.
In March of 2013 Dina Eastwood filed for divorce from the legendary actor and Hollywood icon Clint Eastwood, citing "irreconcilable differences."
Dina, 48, is seeking alimony, and full legal custody of the former couple's 16-year-old daughter Morgan Eastwood, but Clint Eastwood is claiming that they had an iron clad pre-nup before they married in 1996.
Last winter Dina Eastwood spoke politely of her ex-Clint stating,
'He's lovely, he (Clint) hasn't done much. It's other people around him have done things that have blown me away and again my future ex-husband has done nothing .'
'He's probably the sweetest guy I've ever met. He is the sweetest, he is a loving, kind, low-key person so my intuition was still great on marrying a good person.'
Wonder if Dina Eastwood has changed her tune about her estranged ex-Clint since he has revealed that after 17-years of marriage she gets NIL.
Clint has seven other children from previous relationships, and seems to have still maintained quite the Hollywood swag with the ladies.
What do you think about Clint Eastwood's new blonde beauty, should she take a page from Dina Eastwood's history book?