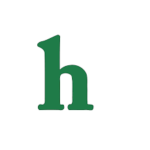 Chevy Chase health issues?
Chevy Chase fans are becoming more concerned about the 70-year-old Saturday Night Live legend's growing health concerns.
According to a recent report from The Enquirer new photos of Chevy Chase have surfaced that reveal an almost unrecognizable Chevy appearing bloated, overweight and very unhealthy.
Chevy Chase failing health revealed
NE sources reveal that an eye witness described his celebrity spotting saying,
"I saw a big guy wearing sunglasses and a U.S. Open cap with his t-shirt hanging over his bulging belly – and when someone said, 'That's Chevy Chase,' I couldn't believe it."
Reports reveal that Chevy Chase is allegedly tipping the scales these days at about 300 pounds.
The same report also reveals that reportedly late last month Chevy Chase was rushed to a local hospital suffering from severe breathing problems that sparked a terrifying heart attack drama.
Chevy Chase is best known for his time as one of the original cast members of Saturday Night Live, NBC's late-night comedy television show,
SNL debuted in October 1975, with Chase introducing every show except one by saying, "Live from New York, it's Saturday Night!"
Not only is Chevy recognized for his television legacy with SNL, but his film career speaks for it's self. He has a four-decade-long list of hit films, but is probably most recognized as his lovable National Lampoon character Clark W. Griswold in the hit "Vacation" films.
Chase has three daughters and lives with his wife, Jayni (née Luke), in Bedford, New York.
Do you have a favorite Chevy Chase?