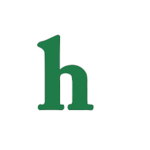 Chelsea Handler's show "Chelsea Lately" is officially ending. The late night E! talk show will air it's final episode in August.
Chelsea Handler show to end in August
This is no surprise to fans who have heard the rumors that Chelsea Handler wanted off the show and was looking to expand her career into bigger and better things.
With Chelsea Handler's show ending and "Hello Ross" being cancelled fans are wondering if E! will develop a new late night talk show to take the place of "Chelsea Lately."
Will E! try to replace 'Chelsea Lately?'
We can't help but wonder if this is a bad move for Chelsea Handler, who is sometimes not well received by some fans. She's honest and bold, and at times obnoxious, but the woman knows how to get a laugh.
Could Chelsea Handler be the first woman to host a network late night show, or will she take her talents elsewhere to try something new?
What do you think about Chelsea Handler's show ending? What should she do after "Chelsea Lately?" Tweet us @OMGNewsDaily or leave a comment below.