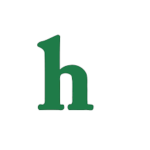 Charlize Theron may be able to play a sweet character on screen, but she is actually one of Hollywood's mean girls says fellow actress Tia Mowry.
Tia Mowry calls Charlize Theron "mean"
According to the former "Sister, Sister" star she had a run in with Charlize when the two bumped in to each other at a SoulCycle spin class.
Tia Mowry says that Charlize Theron was really rude to her, and totally blue her off. "She wasn't very nice to me," Tia told In Touch. "I said 'Hi,' and she actually rolled her eyes and said, 'Oh my God.'"
Is Charlize Theron Hollywood's biggest snob?
Mowry, who says she's a fan of Theron's work, added that Charlize was just plan "mean" to her. "I wasn't over-the-top. I know how to approach another celebrity," she added. "Charlize was just mean. I'm just being honest."
Are you surprised by Charlize Theron's mean treatment of Tia Mowry? Tweet us @OMGNewsDaily or leave a comment below.