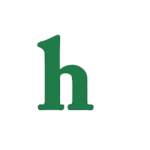 Charlie Sheen has reached out to CBS and the producers of "Two and a Half Men" expressing his interest in making some form of appearance on the show's series finale as Charlie Harper.
Charlie Sheen reaches out to CBS
TV Guide talked with Charlie Sheen recently where he revealed that he is more than interested in making a comeback appearance on the CBS sitcom "Two and a Half Men" as it nears the series finale.
"I've reached out to them and they've reached back," Sheen, who currently stars on FX's Anger Management, admitted. "We're trying to figure out what makes the most sense. If they figure it out like I've presented it to them and they want to include me in some final send-off, I'm available and I'm showing up early. If not, it's on them."
Has Charlie Sheen turned the other cheek when it comes to "Men?" It was not that long ago that Charlie Sheen cursed everyone and everything abut "Two and a Half Men," including Chuck Lorre the show's executive producer.
Charlie Sheen reveals possble "Men" comeback appearance
Charlie Sheen made mass media headlines back in 2011 after his infamous exit from the show taking many jabs at all involved constantly mentioning that he was a "warlock' with "tiger's blood" and that he was Charlie Sheen and was "winning."
There was not a day that went by in 2011 during the great crazy Charlie Sheen/Two and a Half Men" war that Sheen did not make headlines for doing or saying some wild and crazy bizarre comments that had many fans wondering if good time Charlie was on his way to the mental hospital.
Now that Charlie Sheen is normal, or as normal as on can be when you are Charlie Sheen it appears as i he is making amends with not only himself, but everyone involved with "Two and a Half Men" these days, except at this time CBS Entertainment president Nina Tassler stated at this time they have no plans to incorporate Charlie Sheen back into the show in any way.
Would you tune in to "Two and a Half Men" this season to see the return of Charlie (Sheen) Harper for the series finale?