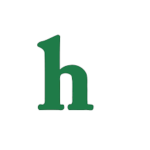 Charlie Sheen is back in the news this time the "Anger Management" star is under investigation for allegedly pulling a knife assault on is dentist.
Charlie Sheen flips out pulls knife on dentist
Reports reveal that Charlie Sheen reportedly threatened to attack his dentist with a knife following his visit last Thursday.Charlie was at the dentist office for an abscess and was according to the dental tech was being given nitrous oxide before the procedure, when she claims Charlie Sheen became agitated and hit her.
The dental technician filled out a police statement, but that is just the tip of the ice berg. She claims that after Charlie Sheen struck her she left the room, leaving Charlie alone with the dentist his personal security guard, and an oral surgeon when things inside the examination room got real, real violent!
Is Charlie Sheen going back to his old ways?
It was not long after the technician left the room before the dentist followed her out in haste alleging that  Sheen had assaulted him, threatening him with a knife.
Here is another twist, the tech also reportedly reveals that Charlie's bodyguard told her that  Sheen was high on rock cocaine.
Long story short, Charlie is back on the radar of the police department who are investigating as to whether or not Charlie Sheen should be officially charged on multiple assault charges, one that includes assault with a deadly weapon.
Sheen and his camp have remained silent so far on this matter, but Charlie Sheen does have a rather large, and erratic history of violence, and loss of control with his exes, with numerous reports of Sheen threatening violence with knives on both Denise Richards and Brooke Mueller.
This report is still under investigation, and details will be reported as released, stay tuned to HND for more on Charlie Sheen. and all the latest news about all your favorite Hollywood celebrities.
.