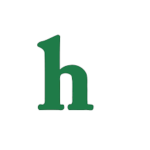 Charlie Sheen puts Rihanna on blast
Charlie Sheen is calling Rihanna out publicly for snubbing his future wife, fiance Brett Rossi declining an introduction to the porn star at restaurant
The Anger Management star is taking this diss very personally and has decided to call Rihanna out publicly hurling his own Charlie Sheen style of revenge at the singer.
 Charlie Sheen takes to Twitter to slam Rihanna for snub
This latest celebrity feud between Charlie Sheen and Rihanna commenced with a Twitter rant being unleashed by Sheen on Thursday night, after the two women failed to meet at the posh Santa Monica restaurant Giorgio Baldi on Wednesday night.
Brett Rossi is, or was a huge Rihanna fan,even though Charlie lets everyone know in his new rant that he is Not a Rihanna fan at all.
Charlie was wining and dining his wife in a birthday celebration for Brett and sent over a special celeb to celeb request to Rihanna's table for a quick introduction.
Rihanna then rejected the star and his soon to be wife, citing her reason as being that there were to many paparazzi outside.
This RiRi's second snub this month. As previously reported, the singer recently bullied one of her biggest fans on Twitter after the teenage girl copied her fashion style to wear to prom.
Charlie Sheen was stunned, shocked and ticked off by Rihanna's snub to say the least.
Check out Charlie Sheen's Twitter rant about Rihanna's snub, condensed version below.
Charlie Sheen's rant begins as,
so,
I took my gal out to dinner
last night with her best
friends for her Bday.
we heard Rihanna was present as well.
I sent a request over to her table to introduce my fiancé
Scotty to her, as she is a
huge fan.
(personally I couldn't pick her out of a line-up at gunpoint)
well, the word we received back was that there were too
many paps outside and it just wasn't possible at this time.
At this time? AT THIS TIME??
lemme guess, we're to reschedule another random
11 million to 1 encounter
with her some other night…?
no biggie for me; it would have been 84 interminable seconds of chugging Draino and
"please kill me now"
that I'd never get back.
My
you see THIS is the reason
that I ALWAYS take the time.
THIS is why I'm in this thing
31 awesome years.
Good will and
common courtesy, carefully
established over time to exist radically in concert
with a code of gratitude!
Charlie Sheen also takes a dig at Rihanna's fashion style including her pink wig.
Looks as if Rihanna is now up.
What do you think about Rihanna's snub to Charlie Sheen and Brett Rossi?