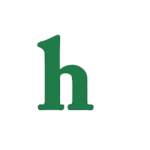 Charlie Sheen and his fiance porn star Brett Rossi have decided on a wedding date.
The blissfully happy lovers Charlie Sheen and Brett Rossi have announced that they will be married this fall on November 22.
Now this is only seven months away but in Charlie Sheenland who knows what will happen in this amount of time. Should Charlie decide to taking the plunge this November it will be his fourth marriage.
But, according to sources close to the couple they would be getting married a lot sooner if they had their way, there is just a tiny little problem with that though… Rossi is still married to Jonathan Ross, who filed for divorce from Sheen's gal pal on July 18, 2013.
"The wedding date has been set for November 22, 2014," an insider told Radar. "It's going to be a extremely elaborate, and Charlie has told Brett to plan the wedding of her dreams, with no cap on the budget."
Expect Rossi "to wear a custom couture wedding gown, nothing off the rack for her!" the source said. "This will be very different from Brett's first wedding." Indeed, the porn star has been married before, and that relationship is putting a damper on plans to start a new life with Sheen.
Before the big day arrives Charlie Sheen and Brett Rossi will be signing a detailed pre-nup that sources claim will be considerably more generous that with his previous wife, and mother of twin sons, Brooke Mueller.
Brooke Mueller's pre-nup awarded her a $500,000 marriage signing bonus, $300,000 for each year they were married, a one-time cash payout of $2.35 million for her share in Sheen's Beverly Hills mansion, and $100,000 in relocation fees.
In total, the former reality starlet walked away from her marriage to Charlie, after less than three years, with $3.5 million.
It is also revealed that Brett's marriage deal to Charlie Sheen will be even more lucrative should it not last, and that pal Brooke will be in attendance rooting on the happy couple.
Fans are however feeling a little iffy that the two will even make it throughout the summer, non the less to their chosen November wedding date.
Do you think Charlie Sheen and Brett Rossi will walk down the aisle this fall, or much like Charlie's other relationships is it over before it even gets started?