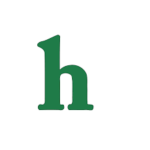 Cult leader and mass murderer Charles Manson set on fire in prison
Charles Manson was set on fire in prison by another prisoner who had bragged that he was going to kill the mass murder behind bars.
The name of the convicted killer that set Manson on fire in prison is Jan Homstrom.
Homstrom has been boasting for years that he had every intention of killing cult leader Manson and made good on his threats.
Details of the assassination attempt that took place back in 1984 are now just recently being revealed by a now retired prison guard who was on duty the day of the Manson fire.
"Manson survived, but he could have easily been killed!"
Convicted murderer bragged he would kill Manson
New gruesome details revealed details stated that the Manson fire left the mass murderer with severe burns, melted skin and seconds from death.
Charles Manson is known for his 1969 cult that incited the horrific slayings of actress Sharon Tate and eight other victims under his leadership.
Guards have revealed that after his arrest Manson kept on with his terrorist and evil ways with documented proof of his assaults on other inmate.
Prison officials talked amongst themselves knowing that it was just a matter of time before one or more of the other convicted violent offenders took their revenge against Charles Manson.
Prison reports reveal that Manson finally met his match when he crossed Jan Homstrom, who was just as evil and violent as Manson.
Homstrom was in prison doing time for the brutal slaughtering of his father.
Reports detail that on September 25, 1984 around 8:18 a.m. Manson and Homstrom were both in the prison hobby shop of the California Medical Facility when Homstrom jumped Charles Manson pouring paint thinner on him.
He then quickly lit a match and stood back watching Manson burn alive as a guard attempted to put out the burning cult leader.
The ex-guard reveals he was in the prison "watch office" when a loud siren went off signaling a cell block incident was underway.
He and several other on duty guards immediately ran to the area to find Charles Manson, with a wet towel covering his face, being helped toward a doorway by the instructor.
"He was screaming, 'My face is burned!' "said the source. "Manson was lucky because it turned out that his beard prevented much more serious injury."
The ex-prison guard claims that Jan Homstrom had hidden the paint thinner in a cup, pretending it was water until he got close enough to Manson to attack.
"Manson didn't stand a chance," stated the retired guard.
At the time Charles Manson, was 49-years-old and suffered second- and third-degree burns to over 18 percent of his body – mostly his face, scalp and hands.
The skin on his forehead was melted by the flames, the source says.
He later made a full recovery and was returned to a maximum security cell at the Vacaville prison.
Oddly enough, Charles' alleged attempted murderer was never reprimanded beyond an assault charge for attempting to assassinate the mass murderer, but photographic evidence was taken of Manson's injuries and placed in a file.
In 1990 Jan Homstrom was freed from prison despite his family's fears, he was later arrested for attempted murder and found not guilty by reason of insanity and now resides in a high security psychiatric facility.
Manson is now 78-years-old and still remains behind bars at Corcoran State Prison where he will most likely stay until his death.
The convicted killer has been denied parole 12 times since incarceration.
Do you believe Charles Manson will ever be free to roam the streets again, or will he die behind bars?