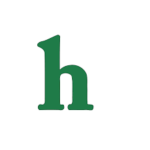 Charles Manson parole talk makes waves on social media
Charles Manson parole news is making big waves across the social media today as thousands protest the suggestion of Manson's parole.
It has been reported that Manson's court appointed attorney will be asking the parole board for permission for Manson to be released from prison and placed into a psychiatric care facility.
DeJon R. Lewis stated in a news report with CNN that in next week's parole hearing for his client, murderer Charles Manson he will be requesting the plea in front of the board.
Lewis claims that he feels Charles Manson needs to be moved from the state prison to Atascadero State Hospital because he believes that his client has not rehabilitated throughout his incarceration.
Charles Manson has been in prison since 1969 after he was found guilty of orchestrating his cult followers in the murders of actress Sharon Tate and six others.
Charles Manson denied parole 11 times will next week's hearing make it 12?
Manson's last parole hearing was 15-years-ago, with board members denying him 11 times throughout his life sentence to date.
Prison records have reveled that since his incarceration Charles Manson has not been a model inmate, and has had several prison violations including contraband cell phones.
As previously reported, in 1984 Manson was the target of a prison assassination attempt when he was set on fire in prison by another prisoner who had bragged that he was going to kill the mass murder behind bars.
The name of the convicted killer that set Manson on fire in prison is Jan Homstrom.
To this day, Charles Manson does not stay in general population, rather, a 24-cell protective housing unit so that others can't harm him.
Charles Manson, age 71 is sentenced to serve a life sentence.
What are your thoughts about Charles Manson coming back up for parole and possibly being moved from prison to a hospital?