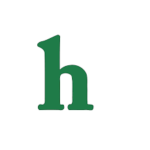 Channing Tatum has reportedly been scaring pregnant Mila Kunis with horror stories from his wife Jenna Dewan-Tatum's pregnancy.

Channing Tatum scaring Mila Kunis with pregnancy horror stories
The "Jupiter Ascending" co-stars have allegedly been talking a lot about parenthood now that Mila is pregnant with Ashton Kutcher's baby.
"Channing thought he was doing a good thing when he excitedly told Milahow his wife got totally sleep-deprived after daughter Everly was born last year — and as he lovingly described how they'd get up several times each night to change dirty diapers or breast-feed, and how his wife packed on 33 pounds during her pregnancy, Mila's face went white!" a source said.
Channing Tatum also reportedly revealed to Mila Kunis how intense labor was for Jenna.
Channing and Mila's baby talk
"He told Mila, 'I had to run out of the labor room four times! There's a reason guys don't go through childbirth.' And that's when Channing finally realized white-faced Mila was actually shaking in terror from his baby tales," said the insider.
"He said, 'Oh God, I've scared the crap out of you, haven't I? I'm so sorry.' Then, trying to make it all better, he gushed, 'Being a parent is so totally wonderful and incredible – I can't wait for you to experience it!'"
Poor Mila, it seems that Channing was only trying to be nice and helpful, but a pregnant woman is not the right person to tell scary baby stories to!
What are your thoughts on Channing Tatum reportedly scaring pregnant Mila Kunis with pregnancy horror stories? Tweet us @OMGNewsDaily or leave a comment below.