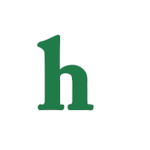 Channing Tatum has opened up about his drinking calling himself a 'functioning alcoholic' in a new GQ interview.
Channing Tatum opens up about his bad habits
The 22 Jump Street star, Channing Tatum has admitted her has a problem with alcohol, among a list of other things.
The 34-year-old actor, who is married to Jenna Dewan Tatum has no issues admitting his faults.
"I probably drink too much, you know. My wife, that's what she bought into," he said.
"I'm probably a pretty high-functioning, I guess, you know, I would say, alcoholic, I guess. There's probably a tendency to escape. I equate it to creativity, and I definitely equate it to having a good time.
Could handle Channing Tatum at his worst?
Channing Tatum also reveals his guilty pleasures, starting with his favorite television program, The Biggest Loser.
"I really do love it," he said of the NBC reality competition.
"I can completely lose myself into just absolutely satisfying things—a really amazing cheeseburger, a pizza, good fries, a beer. I enjoy being comfortable and eating whatever the hell I like."
Channing Tatum,even when he is admitting his imperfections, bad habits and guilty pleasures it does not seem that females fans will turn away in fact many just find this side of the sexy film hunk even more appealing.
Look for Channing Tatum in "22 Jump Street" when it debuts in theaters on June 13, 2014.