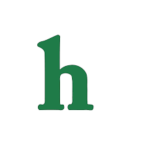 Channing Tatum and Jenna Dewan-Tatum's look like the perfect couple, but rumor has it that they may be having some serious marital problems.
Channing Tatum and Jenna Dewan-Tatum on the rocks?
According to reports, Channing Tatum wanted to have another child with Jenna Dewan, as the couple already have a beautiful daughter, Everly, together, but Jenna doesn't think it's a good idea.
Sources tell OK! Magazine that Jenna believes Channing is too focused on his career and hasn't set their family as his number one priority.
There's no denying that Channing Tatum's career has skyrocketed over the past few years with roles in movies such as "21 Jump Street" and its sequel "22 Jump Street," as well as the dramatic role "Fox Catcher," which is getting some Oscar buzz, and the sexy "Magic Mike," which also has a sequel, "Magic Mike XXL," that Tatum is currently filming.
Channing getting flirty with Amber Heard?
Meanwhile, rumors are flying that Channing may be getting a little too close to his "Magic Mike XXL" co-star, Amber Heard, who is currently engaged to acting legend Johnny Depp.
As previously reported by Hollywood News Daily, the pair have been seen getting flirty on set, and Jenna Dewan-Tatum isn't happy about it.
The actress has even allegedly made a few trips to the set with baby Everly in hopes of keeping Channing Tatum's mind on his family and off of his gorgeous co-star.
What do you think about the rumors that Channing Tatum and Jenna Dewan-Tatum's marriage could be on the rocks? Tweet us@OMGNewsDaily , Like us on Facebook, or leave a comment below.