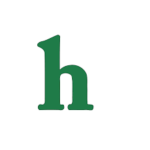 Channing Tatum is opening up on his time as a young stripper, where he admits he used drugs such as cocaine.
Channing Tatum opens up about his stripper past
The "21 Jump Street" actor, who wrote the movie "Magic Mike" based on his experiences as a male stripper, revealed that he didn't let drugs take his life over, but that he did experiment with them.
"I wouldn't say I was losing myself in drugs, because I wasn't doing anything habitually. Just experimenting. Experimenting, I would say. Never the big ones—crack or heroin. I never OD'd or anything. Never," Channing Tatum revealed to The Hollywood Reporter.
Channing talks drugs and alcohol
Channing also revealed that alcohol was his biggest problem, and when asked if he'd ever used cocaine, Tatum said, "Maybe a couple times, but that was later. Drinking was probably the biggest [thing]. I didn't look at drinking as a problem. It wasn't at that point, and I still don't think it's a problem. But at that time in my life, it was, 'Let's go out and have a great time.'"
While "Magic Mike" portrayed the lives of male strippers who were making a lot of money in the Florida circuit, Channing Tatum says that he didn't make as much money as a stripper as one might think.
Channing said that he was lucky if he would clear over a hundred bucks a night. "On a good night, 150 bucks. On a bad night, 70 bucks—even 50 at times," Tatum dished.
While it's hard to image young Channing Tatum working as a stripper and using drugs, the actor is just a shadow of his former self. He has an amazing movie career, a loving wife, Jenna Dewan-Tatum, and a gorgeous baby daughter named Everly to come home to. It looks like life's going well for the former stripper.
What do you think about Channing Tatum's comments on his past drug use and stripping days? Tweet us @OMGNewsDaily or leave a comment below.