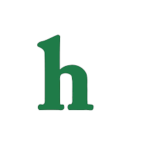 Former One Tree Hill star, Chad Michael Murray single again
Chad Michael Murray, 32, and Nicky Whelan have split up following a short, but sweet six month relationship.
The former One Tree Hill star and the Australian actress, 33 called it quits about a month ago.
This is just weeks after the two lovebirds were spotted out together looking very much in love at the Lucky Brand Flagship Store opening event in Beverly Hills, Calif.
Sources close to the Chad Michael Murray Nicky Whelan situation at the time stated,,
"They [were] very touchy with their arms around each other and holding hands.They are definitely head over heels."
Murray and Whelan first met in the film set of Left Behind,which is scheduled for release in theaters this coming October.
Chad Michael Murray the next George Clooney when it comes to women?
So what went wrong this time?
At this moment t is purely speculation among CMM's fans , who believe that Chad, who is known for falling for his co-stars, most likely hooked up wth another on a new project.
Chad Michael Murray has been a bit unlucky when it comes to relationships, he was formerly marries briefly to One Tree Hill co-star Sophia Bush.
After meeting Whelan in 2013 Chad Michael Murray ended his seven-year engagement to fiancee Kenzie Dalton and began a relationship with his co-star.
Murray's most recent work includes, Other People's Children, which is also currently in post production.
Could Chad Michael Murray become the next George Clooney?