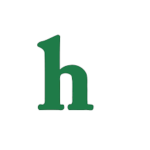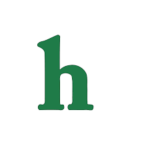 Female hate breaks out already during 'Apprentice' filming
Celebrity Apprentice stars, Real Housewives Brandi Glanville and Kenya Moore have just barely gotten started on their Celebrity Apprentice voyage and they are reportedly already at each other's throats.
The drama has began to build quickly early on for the Bravo stars reality television Housewives who have reportedly been feuding pretty much since they arrived.
The Apprentice cast recently started filming season 14 of Donald Trump's popular show at the beginning of this week, and the two were spotted by fans who noticed right off that the women are not working well together.
Glanville and Moore's first task was to work together, with together being the key word and not successfully at Pie Face bakery in NYC's Union Square.
Witnesses stated,
"They were feuding long before they ever got on set, so it's only gotten worse now that there's a competition involved."
This is not the first cut throat feud these two have been involved in, last December,Moore spewed hate towards Glanville, calling her "ignorant" for some rather racist remarks she made on The Real Housewives Of Beverly Hills, about Joyce Giraud not wanting to go swimming because she's "black." Of course, Glanville wasn't fazed.
"Once she finds some self respect, maybe I will learn to care about what she thinks," Glanville retorted.
'Celebrity Apprentice' promises some nasty catfights between reality TV divas
We also have a added another reality television diva who is just as hungry to win, and just as cut throat as these other women who will be adding even more spice and drama to the boardroom, Kate Gosselin.
So fans are looking forward to a real bloodbath when it comes to trickery and dirt dealings with this new cast. Just who will be the last reality diva standing, some fans are placing their bets now, claiming that if history reveals a clue Kate Gosselin may actually be the most ruthless of the three.
All we do know right now is that this season of Celebrity Apprentice will not be for the weak, and the reality television ladies have already sharpened their claws and ready to pounce.
As previously reported the Celebrity Apprentice Season 14 cast was revealed some of the show's star cast which will include,Leeza Gibbons,Brandi Glanville, Kate Gosselin,Gilbert Gottfried, Kevin Jonas, Kenya Moore,Terrell Owens and Ian Ziering and more.
Which female reality star do you think will be one of the last women standing?