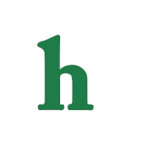 Casey Willson is married. The "Happy Endings" star got her own happy ending when she wed her fiancé David Caspe over the weekend.
Casey Wilson married to David Caspe
"David and I couldn't have been more excited to celebrate our special day with all of our closest friends and family," the "Hotwives of Orlando" actress told Us Weekly. "Oprah, sadly, was a no show. (Probably because we've never met. Maybe next time?)"
Casey Wilson married David Caspe in Ojai Valley, California at the Ojai Valley Inn. "We chose the Ojai Valley Inn because of its beautiful scenery, serene vibe, and its close proximity to nature," the Casey said.
Casey Willson married the same day as Kim and Kanye
The couple got married on the same day as another famous couple, Kim Kardashian and Kanye West, who held their nuptials in Florence Italy, although not without some family drama.
Casey and David's wedding was attended by about 170 of their closest friends and family members, and was sure to include some funny moments know Wilson's comedic chops.
Wilson and Caspe are honeymooning in Italy after the big day.
What do you think about Casey Wilson getting married? Tweet us @OMGNewsDaily or leave a comment below.