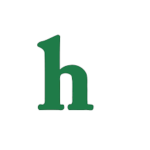 Family feud continues to grow with Casey Kasem family
Casey Kasem was transported to the hospital by ambulance after a bizarre family brawl between his wife Jean, and daughter Kerri Kasem.
The Top 40 Countdown radio icon was wheeled out by paramedics but not before a whole ruckus occurred between his wife and daughter, one that involved the authorities being called, and raw hamburger being thrown by Jean Kasem.
This family drama just keeps getting worse for the entire Casey Kasem family as the battle over the right to oversee the 82-year-old radio personality continues.
Casey Kasem health care in danger
As previously reported, Casey Kasem went missing suddenly last month from a health care facility. His wife Jean removed her husband suddenly after a judge awarded Kasem's daughter Kerri the right to oversee her father's medical care.
Kerri Kasem arrived at the Washington home where her father had been staying with an ambulance to transport him to the hospital to take care of his declining health issues from a from of dementia and improper health care.
Not without a fuss, Kerri Kasem recorded the entire family brawl between herself and her stepmother, but missed out on the final act when Jean Kasem hurled a pound of raw hamburger meat into the street as Casey Kasem was being taken out on a stretcher.
"In the name of King David, I threw a piece of raw meat into the street in exchange for my husband to the wild rabid dogs," Jean Kasem said, according to NBC.
Kerri Kasem told a judge in court Friday that her father was suffering from major health issues that include bedsores lung and bladder infections.
It has been reported that Casey Kasem is now in stable condition and that Kerri Kasem will face Jean once again in court later this week.
Do you believe that Jean, or Kerri Kasem is mentally fit to take care of the elderly Casey Kasem at this time?