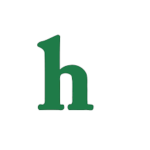 Casey Kasem has still not been allowed to rest in peace, Four months after the legendary radio died his body is still lying in wait of a funeral while his family argues over the details according to his daughter Kerri Kasem.
Casey Kasem body held in Norway funeral home
This family battle just continues to grow sadder and sadder. It was bad enough that they were arguing when this poor man was alive, but now four months after his death the America's Top 40 host Casey Kasem has not had a proper burial.
Kerri Kasem has revealed that the family war between Kasem's children and his second wife Jean Kasem are still growing, and while they are fighting it out the remains of her dearly departed father Casey is lying in wait at a funeral home in Norway.
Kasem family battles continue on four months after Ameriaca's Top 40 host dies
Kerri claims that she has been actively gaining signatures on a petition which has convinced the funeral home to hold off on burying her father while she fights to have her father's final wishes obeyed.
It seems Jean Kasem is wanting things done her way, still and butting heads with the family who wanted to honor their father Casey Kasem's last wishes and be buried at Forest Lawn Cemetery in Los Angeles.
This nasty family feud has been making headlines ever since the 82-year-old Casey Kasem was diagnosed with Lewy Body dementia, and his family went public claiming that his second wife Jean was keeping his family from seeing their ailing father.
This case went to court with the judge granting the family the right to see their dying father. It was soon after that Jean Kasem decided it was time to take Casey off of support against the doctor and family wishes, taking him out of the hospital.
The disappearance of Case Kasem set off a nationwide manhunt, which located the Kasem near Seattle at the home of one of Jean's friends.
During this time Kerri was appointed conservator and showed up to pick up her dad and take him back to the hospital and the media captured the ugly family feud on camera with Jean tossing a pound of raw meat at Kerrie stating,
"In the name of King David, I threw a piece of raw meat into the street in exchange for my husband to the wild rabid dogs."
One nasty scene after the next the judge decided to grant the family request to remove Casey Kasem's life support and letting him quietly pass on June 15, 2014.
This caused another huge family issue because once Casey died Jean once again became in charge of the next phase the burial. Since then Kasem's body has been transported from Washington, to Canada and now Norway.
Now it is being speculated that the burial will not take place until the family and Jean Kasem come to terms over Casey Kasem's estate, which past history could find that this poor man's body lying in wait for who knows how long, or until another court and judge decided to end it.
Isn't it just time to let it go and let Casey Kasem finally have the peace he deserves once and for all? What are your thoughts on this Casey Kasem family mess?