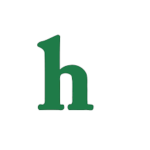 Casey Kasem's family spending final moments with father
Casey Kasem is currently in a Washington hospice facility. The popular radio host is now  with his family who, is now keeping a bedside vigil with their father.
As previously reported, Casey Kasem's children were granted permission to decide to pull the plug on their father's life support system.
The court reversed the ruling in Casey's conservatorship that allowed doctors to keep Casey Kasem alive with support, and will also begin withholding medication, food and fluids.
Kasem is now living out his final days with his family playing old recordings of what they feel Kasem considers his best days when he was hosting the "American Top 40" countdown show.
Kasem's final days spent in peaceful surrondings
His family believes that listening to his old countdown shows will give their father great peace and comfort during his final hours.
Hopefully, this will be a peaceful time for Casey and his family.
Sadly, the Kasem's  have previously been engaging in a nasty public battle.
Kasem's children and his second wife Jean have been disagreeing for the past several months over the 82-year-old radio icon's care.
May, Casey Kasem finally Rest In Peace when his time comes.