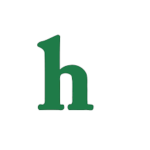 Casey Kasem the legendary radio host is still missing,and his daughter Kerri Kasem is ready to take major action in hopes of finding her ailing father.
Radio personality Casey Kasem still missing
It has been seven days since Casey Kasem disappeared from the care facility he was staying at according to his daughter Kerri.
There has been no word on what exactly happened to the 82-year-old Casey who is suffering from Lewy body dementia which is the second most common type of progressive dementia after Alzheimer's, according to the Mayo Clinic.
There has been a long an ugly family feud brewing within the Casey Kasem family for sometime now.
The Kasem family ready to take lega action to find missing father
A judge also has ordered an investigation into Kasem's whereabouts.
Kerri Kasem and her sister alleges that her stepmother, Jean Kasem, recently moved Casey without their knowledge, possibly to an Indian reservation in Canada or Washington State.
"We don't know where he is. Nobody knows," says Kerri's rep, Danny Deraney.
The missing person's report filed on Casey Kasem will allow the FBI and local authorities to get involved in the search for Kasem, 82.
Radio icon Casey Kasem is missing Kasem's kids 'just want to see their dad'
"We want as many people to be on the lookout for our dad as possible," Kerri Kasem told CNN Tuesday. "If you see him, if you know his whereabouts, if you hear anything about him, please, call the police. … This is terrible for his health. A man in his condition should not continually be moved. He's confused. He's probably very afraid, and he's not getting proper medical care."
Casey Kasem, is best known as the popular countdown radio host for "American Top 40" and "Casey's Top 40," and retired back in 2009 after falling ill.
Kasem was also the voice of Shaggy in the cartoon "Scooby-Doo" and an announcer for NBC.
Kerri Kasem filed the missing person report on her father Casey Kasem early Wednesday morning, this is just a sad and difficult situation for all involved, lets hope Casey can be located and is receiving the proper medical treatment necessary.
What are your thoughts on the missing Casey Kasem situation?