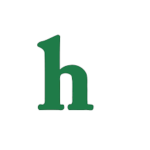 Casey Kasem, the radio host icon that went missing last week from a medical treatment facility has been located in Washington State.
Three days after a judge expressed concerns about the missing 82-year-old radio legend's safety, and one day after Kasem's daughter filed a missing person's report Casey has been found.
As previously reported, Kerri Kasem expressed major concern about her ailing father's well being and was forced to get the authorities involved during a family disagreement over her father's care.
Sgt. Mario Toto of the Santa Monica police reveals that Casey Kasem was located by the Kitsap County Sheriff's Department on Wednesday, hours after Kasem's children filed a missing person's report.
Kerri Kasem wrote a statement that was released saying,
"We are grateful to the local authorities for finding my dad.We are one step closer to bringing him home."
Casey Kasem, 82, has been in failing health for the past several years from Lewy Body Disease.
There has been reported public family drama conflict between Kasem's children and Casey's wife of 34 years, who until Monday Jean, had been in control of his medical care and controlled access to him.
Jean Kasem had forbid Casey's children contact with their ailing in recent months,according to court filings and previous reports.
"We want as many people to be on the lookout for our dad as possible," Kerri Kasem told CNN Tuesday. "If you see him, if you know his whereabouts, if you hear anything about him, please, call the police. … This is terrible for his health. A man in his condition should not continually be moved. He's confused. He's probably very afraid, and he's not getting proper medical care."
Casey Kasem gained fame with his radio music countdown shows, "American Top 40" and "Casey's Top 40," and was the voice of Shaggy in the cartoon "Scooby Doo."
An official scheduled a hearing for June 20 is set to receive updates on Kasem's health and wellbeing.