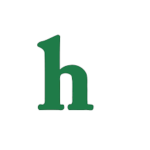 Casey Kasem living out his final days
Casey Kasem only has days, maybe hours to live following the decision to pull the legendary radio DJ's life support was made official by his daughters.
The daughters of Casey Kasem have made their decision according to reports and doctors will soon remove the life support system keeping the 82-year-old alive.
The court reversed the ruling in Casey's conservatorship that allowed doctors to keep Casey Kasem alive with support and will also begin withholding medication, food and fluids.
Kasem will spend his final time on earth surrounded by his children in a Washington hospice care facility.
Casey Kasem to be taken off of life support
TMZ reported that they spoke with Casey Kasem's children who stated,
"If the extension of my life would result in mere biological existence, devoid of cognitive function, with no reasonable hope for normal functioning, then I do not desire any form of life-sustaining procedures, including nutrition and hydration."
Kasem's wife however disagrees with the court ruling and stormed off Cout of the courtroom screaming that the kids will have Casey's blood on their hands.
It is very sad that Casey Kasem's life will come to an end in this manner with so much bitterness and family drama surrounding his final days.
As previously reported on June 2nd, Casey Kasem was transported to the hospital by ambulance after a bizarre family brawl between his wife Jean, and daughter Kerri Kasem.
The family brawl ended with Jean Kasem hurling a pound of raw hamburger meat into the street as Casey Kasem was being taken out on a stretcher.
"In the name of King David, I threw a piece of raw meat into the street in exchange for my husband to the wild rabid dogs," Jean Kasem said, according to NBC.
May, Casey Kasem finally Rest In Peace when his time comes.