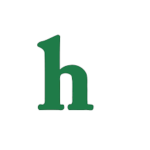 Iconic radio host finds peace following illness
Casey Kasem has died at the age of 82 following an extensive illness.
The legendary radio host Casey Kasem is best known for the American Top 40 Countdown died early Sunday morning. His death was confirmed by his daughter Kerri Kasem via Facebook.
Kerri Kasem posted that her father Casey was surrounded by his family and friends at the time of his passing.
"Even though we know he is in a better place and no longer suffering, we are heartbroken."
Casey Kasem died in hospice care at a medical facility after a long battle with Parkinson's Disease and dementia.
Kasem is best known as the founder the "AT 40" radio franchise back in 1970 until his retirement in 2009.
Casey Kasem is also well known for his popular voice over characters on hit children's cartoons. His most famous voice over work includes Shaggy from "Scooby -Doo" and Robin on "Super Friends."
Will the Casey Kasem family feud finally end?
Kasem's long illness and death was not only emotional and heartbreaking for the family, but was the subject of a huge family feud between Casey's wife Jean and his three children.
The Kasem children claimed Jean Kasem blocked them from seeing Casey for several months before his death instilling many confrontational battles privately, and publicly between the family members.
Earlier last week Kerri Kasem was granted permission from a judge to remove her father from all life support including food, water and medication.
As previously reported this week, Casey Kasem's family had been keeping a bedside vigil by their father's side after removing the life support system sustaining his life.
Casey Kasem is currently in a Washington hospice facility. The popular radio host is now with his family who, is now keeping a bedside vigil with their father.
Casey Kasem's children were granted permission to decide to pull the plug on their father's life support system.
The court reversed the ruling in Casey's conservatorship that allowed doctors to keep Casey Kasem alive with support, and will also begin withholding medication, food and fluids.
Kasem is now living out his final days with his family playing old recordings of what they feel Kasem considers his best days when he was hosting the "American Top 40″ countdown show.
His family believed that listening to his old countdown shows gave their father great peace and comfort during his final hours.
Rest In Peace Casey Kasem.