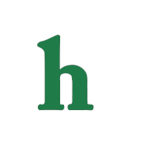 Carrie Underwood is pregnant. The former "American Idol" alum announced that she's expecting her first child with husband Mike Fisher on Monday.
Carrie Underwood pregnant with Mike Fisher's baby
"In honor of 'Labor' Day, Ace & Penny would like to make an announcement. Their parents couldn't be happier…" the country singer said in a photo of herself holding her dogs, who were wearing "I'm going to be a big sister" and "I'm going to be a big brother" outfits.
Carrie Underwood being pregnant comes after the singer revealed that she'd love to have 2 children, but three or four are fine as well. (We can't wait to see what he handsome couple's kids look like!)
Happy couple excited for first baby
Sources tells Us Weekly that the couple couldn't be happier, and that they are looking forward to becoming parents. "They couldn't be happier to be starting a family," the source revealed.
What are your thoughts on Carrie Underwood being pregnant? Tweet us @OMGNewsDaily or leave a comment below.