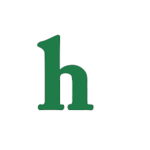 Candy Spelling has responded to her son-in-law Dean McDermott's statements during his recent interview with Billy Bush claiming that Candy Spelling does not help her daughter Tori Spelling out financially or see her grandchildren more than a handful of times a year.
Candy Spelling reveals that Dean McDermott's statements concerning her are false
As previously reported, Dean McDermott announced that he would be quitting the reality series "True Tori" after this season because it was to hard for him to deal with emotionally.
When Dean was asked about his mother-in-law Candy Spelling and her involvement with the family, Dean stated, "In my recovery, all I can be is honest and no. No. There's no financial help," said Dean.
Candy Spelling denies Deans claims
Since Dean's revealing interview Candy Spelling has responded about a couple of things through a statement issued by her rep reading,
"Candy has provided financial help in the past and has offered repeatedly to pay for the children's private schooling and Tori has never told her where to send the money," the statement read, according to E!
In response to Candy Spelling not seeing the family, her rep revealed that it was not Candy, but Dean and Tori who avoid extra contact.
"Candy reaches out often to see them," said the rep, "and unfortunately Tori and Dean are not often responsive."
Dean also admitted that he has been eaten up with guilt since cheating on his wife Tori, that it has been so hard that he even planned to kill himself.
"I was driving around in my truck with a loaded 9 mm. I was put on a 5150 at the UCLA psych ward," he revealed. "[My son] Liam had a performance and I didn't want to miss that performance… I had plans that night to do it."
This is a sad situation for this family, clearly if you have watched the show they are broken, it is just wondered that if airing their family issues on television was just the wrong approach in attempting to mend this shattered family, and what consequences will the children suffer?
How do you believe this family tragedy will end up?