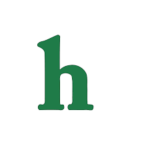 Cameron Diaz and Benji Madden are currently dating according to new reports who recently spotted the pair out and about together in Beverly hills.
The 41-year-old "The Other Woman"  star Cameron Diaz recently revealed she is not looking for a perfect guy,but does have a thing for the bad boy types.
Enter the Good Charlotte singer Benji Madden,35, who according to X17 are now hot and heavy with the actress.
Madden and Diaz were spotted out together by photographers on Saturday in Beverly Hills when she was dropping him off at the Montage hotel.
Sources stated to X17 reporters that 'Cameron is pretty into him… she likes the bad boys! But the thing is, Benji's actually a really nice guy.'
'They've been having fun together, making sure it doesn't get too serious too fast.'
Cameron Diaz who, has also had serious relationships with other bad boy type celebrities including, Matt Dillon, Jared Leto,Justin Timberlake, and Alex Rodriguez, claims she is not looking for marriage stating that,"It just wasn't the thing I was drawn to."
The bubbly blonde actress also revealed she believes that people can have soul mates, but doesn't think that humans have just one person they can connect with on such a deep and meaningful level.
What do you think about Cameron Diaz and Benji Madden as a couple?