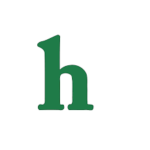 Caleb Bankston, who competed on the hit show Survivor: Blood vs. Water was killed on Tuesday after a train he was workings on derailed.
Survivor contestant killed in freak train accident
Police reports reveal that Caleb Bankston was checking on something in the small space between two of the rail cars when the train jumped unexpectedly off the tracks.
The reports states that the rear car slammed into the forward car trapping Bankston helplessly in between.
People magazine has confirmed that Caleb Bankston's death has been confirmed by multiple sources.
Known publicly after competing on the hit show Survivor, Caleb Bankston, 26, had been working along side his fiance Colton Cumbie at the Alabama Warrior Railway in Birmingham.
Bankston's Survivor cast mates are speaking out in shock and heartbreak after hearing the news of the death of their friend.
"Caleb was an amazing man and friend," fellow contestant Aras Baskauskas tells PEOPLE. "One of the sweetest and most sincere humans I've ever come across. I am gutted by his loss. My thoughts and prayers are with his family."
Survivor cast member death count rises in tragic accident
In what has become a pop culture mystery Caleb Bankston is now the third Survivor contestant to have died since the show first began airing.
In 2010, Jenn Lyon, who placed fourth on Survivor: Palau, died after a six-year battle with breast cancer., and last year original Survivor contestant BB Andersen died of brain cancer at age 77.
This tragic accident is currently under investigation and this story is still developing, so far it is not known what caused the derailment, no other injuries were reported.
Our prayers and condolences here at HND go out to the family and friends of Caleb Bankston during this difficult time.
Rest In Peace Caleb Bankston.