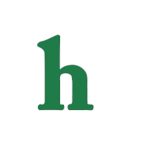 MTV filming Season 2 of Buckwild in Alaska
Buckwild the MTV reality series that was canceled last year due to the unexpected death of cast mate Shain Gandee is reportedly currently filming Buckwild Season 2 in Alaska.
Buckwild MTV producers have decided it is time to move on with series with a season two, but an entirely new location and a new cast.
Season two of Buckwild will be taking place in Wasilla, Alaska according to TMZ sources, and appears to be basically a carbon copy of the first season of stunt, brawling, and hooking up among the new cast mates.
Ready to live the Buckwild life in Alaska?
The insider has revealed that MTV has filmed scenes of the new cast so far, skinny dipping in freezing Alaskan waters while ice fishing, snowmobiling and inner tubes, enough said.
Buckwild Season 2 is gearing up to make season one look ,like nursery school in hopes of gaining a large reality show viewing audience within the network and cast all in high hopes of finding the right mix to bring back that beloved Jersey Shore magic to reality television.
Release dates and cast information has yet to be revealed.
Are you ready for a new wild and crazy reality series on MTV, does Buckwild Season 2 interest you?