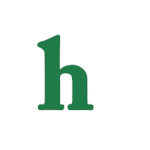 Bruce Willis announces arrival of fifth daughter
Bruce Willis and his wife Emma Heming-Willis has happily welcomed the arrival of their new baby daughter Evelynn Penn Willis.
This is the fifth daughter for the "Die Hard" star Bruce Willis, and the second for the couple together, who arrived on Tuesday weighing in at 8lbs, 10 oz.
The baby girl's arrival was confirmed by the couple's rep who stated,
"The couple, who've been married for five years, are overjoyed about the newest member of their family."
Girls, Girls, Girls for actor Bruce Willis
Willis' large family of women included, Rumer Willis Scout LaRue Willis and Tallulah Belle Willis with former wife actress Demi Moore, and rent wife Emma Hemming, Mabel Ray Willis and recent addition, Evelyn Penn Willis.
Congratulations to the happy Willis family on their new addition!
The 59-year-old actor Bruce Willis' next buisness venture includes,a starring role in the movie adaptation of the video game  Kane & Lynch: Dead Men, titled, Kane & Lynch.